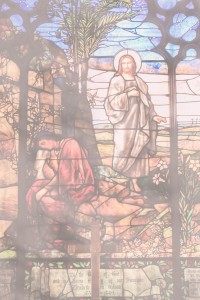 The ladies of the Altar Guild are responsible for the altars on   Sunday, Wednesday, and other designated Holy days.  They perform many duties including polishing silver, arranging flowers, cleaning and polishing brass, and dusting and cleaning our two altars- St. Paul's and St. Mark's. Funerals, memorials, and weddings are also part of our duties.
This year we welcomed two new members, Judy Hines and Donna Nickerson.  Joice Moore is helpful at the Wednesday noon service.
Lynn Albright and her daughter, Terrina, arrange the poinsettias for Christmas and the lilies at Easter.  A wooden cross is decorated with flowers and placed on the front porch of the church on Easter.
Director:
Mary McKell
Members:
Lynn Albright
Deborah Barrington
Kathleen Gay
Judy Hines
Donna Nickerson
Patsy Pollock
Janelle Thompson
Maxine Wright